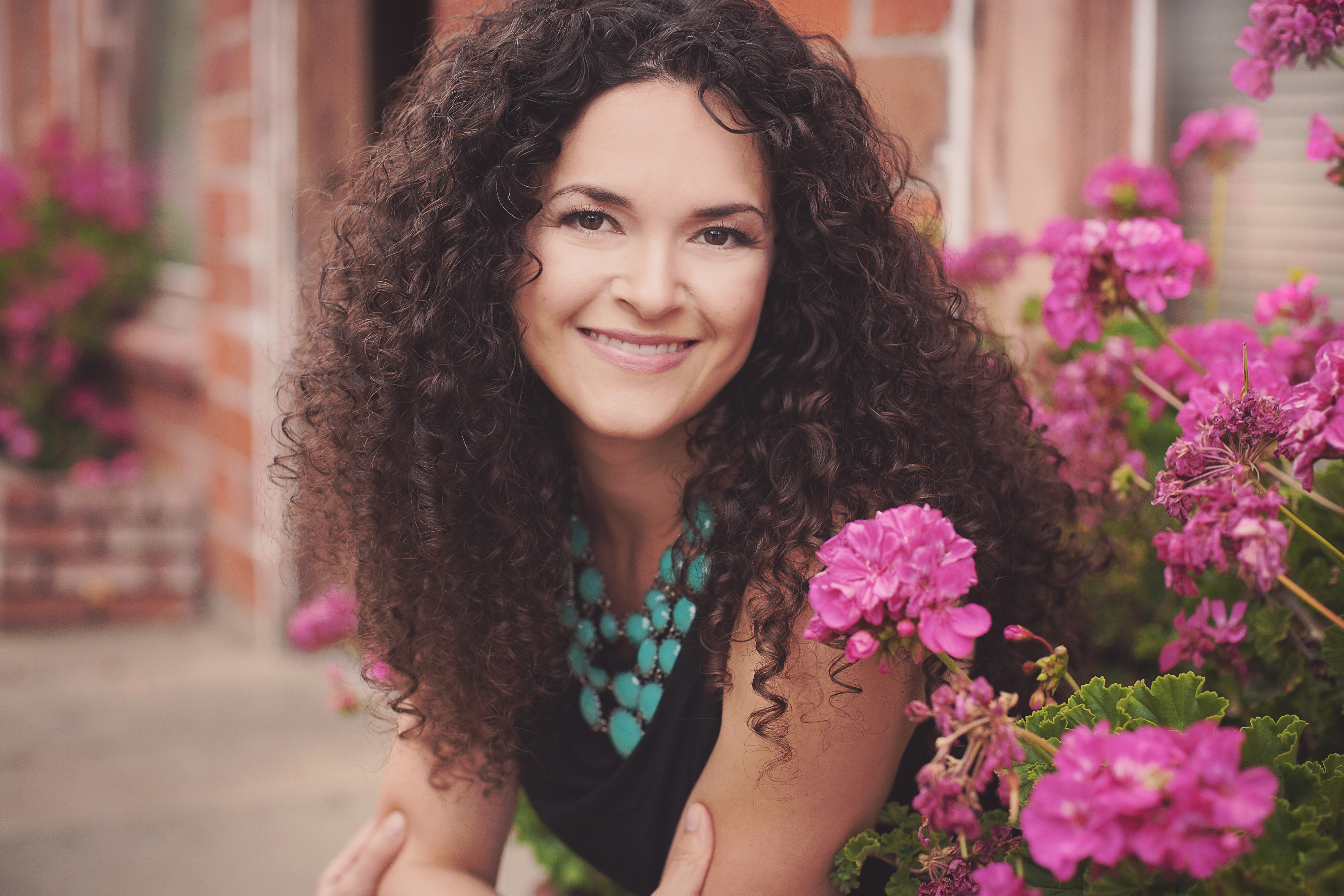 Hi. I'm Dr. Jolene Brighten, a Functional Medicine Naturopathic Doctor, entrepreneur, best selling author, speaker and mother.
I help women balance their hormones, reverse their autoimmune disease and fall back in love with life!
Yeah, my job is pretty awesome.
Like so many other women, I've experienced the feelings of fatigue, anxiety, and difficult periods that can come with a busy, rewarding life. In fact, most of us aren't functioning and performing at our best.
The good news is there's a reason you're feeling fatigued, frazzled, irritable and struggling with your hormones. There is a root cause to fertility issues, brain fog, chronic pain, and digestive disorders.
I've helped countless numbers of women unearth their root cause and reclaim their health and their life.
I value the details of your health journey and believe in exploring your whole health story, from your diet and stress triggers to your lab values, all of which help me to create an individualized plan that fits your specific needs and unique lifestyle. I enjoy partnering with my patients to navigate the science behind the way they feel and identify how to resolve the underlying issue, while also providing symptom relief.
I know that it is possible to reverse autoimmune disease and create balanced hormones that allow you to thrive. I reversed my own autoimmunity and revived my adrenals from what is commonly known as adrenal fatigue.
And I've supported so many other women in my clinic in reversing autoimmunity, increasing their energy, improving their mood, creating easier periods and enhancing their fertility—even with autoimmune disease.
Your body has the wisdom to heal your hormones and your autoimmunity — all you need are the right tools!
Before earning my Doctorate of Naturopathic Medicine at the National University of Natural Medicine, I received a BS in Nutrition Science and completed graduate coursework in Molecular Nutrition at Cal Poly, SLO. I am a Holistic Pelvic Care™ specialist and have trained extensively in Biotherapeutic Drainage, Integrative Women's Health, and chronic disease management. I'm also a certified yoga instructor and a mother to one beautiful boy.
As a Functional Medicine Naturopathic Doctor I have a specialized clinical focus in autoimmune disease and hormonal health. I am not a practicing primary care physician.
It is my philosophy that we are complete systems and all parts must be nourished to be whole.
So many patients come to me after they've been told that there's nothing they can do about their condition or worse, being told their is nothing medically wrong with them.
But your symptoms should not be ignored. You are the only one who knows what "normal" is for you.
Great health is more than just the absence of disease, and it's my job to keep asking "why" until we've found the root cause of what's ailing you.
I think the doctor-patient relationship is important in your healing. I offer a complimentary 10-minute Health Exploration Call so that you can understand what might be at the root of your symptoms, what lab testing might be appropriate and what a potential treatment approach might look life for you. 
---
Curious what the people I've helped are saying?
"I feel empowered at every visit. Dr. Brighten helps me understand what is happening in my body and what I can do to make the changes I need to feel better. Because of her I finally have enough energy to enjoy life and I feel the best I've ever felt!" -L.W.
"Dr. Brighten is respectful, caring, engaging, and a great listener who truly wants to hear your story. These are just some of the qualities I seek in my doctor and Dr. Brighten exemplifies them. She always found a way to help me with any health concern I came in with and was willing to go the extra mile to make sure I received the treatment that was right for me.
I would recommend her to anyone seeking naturopathic care especially for those who have never gone to a naturopathic doctor before. I wish I would have made an appointment with her much sooner." -A.G
"I saw every hormone doctor there was in the Bay Area. I still had terrible night sweats, anxiety and couldn't lose weight. Dr. Brighten helped me get my hormones into balance and within months the weight started coming off, I felt stronger and I didn't even notice that the anxiety had just disappeared. ~J.L."
You can read more blush worthy praise

HERE

.
Dr. Brighten is a member of:
California Naturopathic Doctor Association