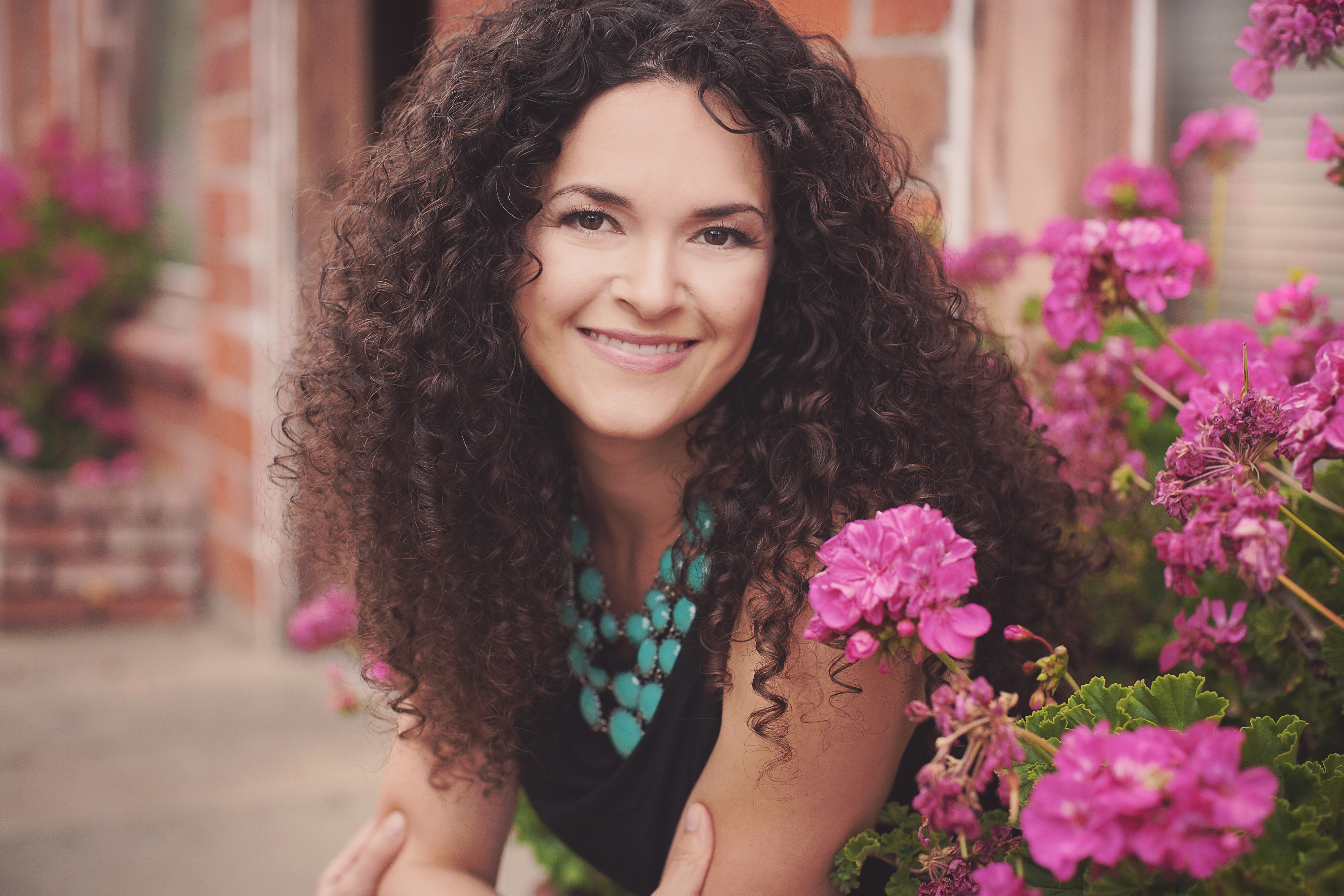 Are you looking for your own personal health manual—you know, a user guide to helping your body thrive?
Hi. I'm Dr. Jolene Brighten, a Functional Medicine Naturopathic Doctor and The Leading Expert in Post-Birth Control Syndrome & Pill Related Problems.
I help women who are looking to ditch the pill and balance their hormones, as well as those want to stay on the pill without long term consequences.
I'm Considered a Pioneer in My Birth Control Protocols that Support Women Dealing with the Side Effects & Long Term Consequences Associated with The Birth Control Pill
Yeah, my job is pretty awesome.
Like so many other women, I've experienced the feelings of fatigue, anxiety, and difficult periods that can come with a busy, rewarding life. And it might surprise you to learn that most of us aren't functioning and performing at our best… I've been there too.
In fact, I've had SIBO, H. pylori, Hashimoto's thyroiditis, Addison's disease, hair loss, debilitating joint pain, and Post-Birth Control Syndrome…you name it and I've probably been through it and healed myself from it.
I was one of the first clinicians to recognize and develop protocols for Post-Birth Control Syndrome that enabled me to get my period back, resolve my acne, and enhance my fertility so I could get pregnant when I decided too. 
My personal journey in health has been one bumpy road. But through my own journey of healing my body, balancing my hormones and reversing my autoimmunity, I've come to understand at a much greater level what it means to struggle with your health… and what it is like to not be heard or have your symptoms dismissed.
And this is why I do things so very different than your average doc.
You see, I come from a background of nutritional biochemistry—nerd alert! But seriously, I am a proud nerd who loves research, data, mechanisms, chemistry (I have a degree in that too) and getting all the juicy details of your health journey.
To say I'm a fan of the scientific method is an understatement.
But it was in my days as a scientist that I came to recognize that we didn't know as much about the human body and health as we thought we did. The wisdom of the body was absent in so many discussion and I could see we were ignoring a huge potential in preventing and healing disease.
So what did I do next? I studied a medicine that allowed me to integrate my research driven mind with a whole lot of respect and understanding of the natural progression of healing. 
Or in other words, what I do is take all the science along with the data you provide (ie your story) and put it all together to give you a complete picture of your current state of health, what to do to heal and how you can prevent what might be coming down the pipeline in the future.
This is how we build YOUR user manual. 
No two of us are the same and we all have different needs. It only makes sense that you need to figure out what your individual needs are to thrive.
The good news is there's a reason you're feeling fatigued, frazzled, irritable and struggling with your hormones. There is a root cause to autoimmune disease, PMS, fertility issues, brain fog, chronic pain, and digestive disorders…and I must admit, my favorite part is digging deep to find the root and then teaching you to take the wheel the steer yourself back to health. 
I've helped countless numbers of women unearth their root cause and reclaim their health and their life—I want to help you too.
I value the details of your health journey and believe in exploring your whole health story, from your diet and stress triggers to your lab values, all of which help me to create an individualized plan that fits your specific needs and unique lifestyle. I enjoy partnering with my patients to navigate the science behind the way they feel and identify how to resolve the underlying issue, while also providing symptom relief.
I know that it is possible to reverse autoimmune disease and create balanced hormones that allow you to thrive. I reversed my own autoimmunity and revived my adrenals from what is commonly known as adrenal fatigue.
And I've supported so many other women in my clinic in reversing autoimmunity, increasing their energy, improving their mood, creating easier periods and enhancing their fertility—even with autoimmune disease.
Your body has the wisdom to heal your hormones and your autoimmunity — all you need are the right tools!
A little more about me…
Before earning my Doctorate of Naturopathic Medicine at the National University of Natural Medicine, I graduated with a degree in nutritional biochemsitry and clinical nutrition at Cal Poly, SLO. There I was involved in nutrition research exploring interventions for maintaining healthy hormones and body composition as we age.
I'm the medical director for two clinics that I founded—Rubus Health in Portland, Oregon and Oakland, California. Both clinics are focused in Functional Medicine, Clinical Nutrition, Women's Medicine, and Autoimmune Disease.
I am the creator of Rubus Pelvic Care™—a therapeutic approach that integrates myofascial pelvic floor therapy, energetic work, and custom blended herbal remedies to support female energy and health. 
My post doctorate education and training in Functional Medicine and Clinical Nutrition has been through The Institute for Functional Medicine. I continue to study with IFM to stay up to date on the most innovative therapies and techniques to help my patients heal.
I published my first book, Healing Your Body Naturally After Childbirth: The New Mom's Guide to Navigating the Fourth Trimester in January 2016 and have another in the works (shh…I'll share soon). It was an instant Best Seller and has helped hundreds of women heal themselves after birth.
I'm a frequent speaker for both the public and medical professionals. I've been featured in a ton of places, including documentaries, summits, podcasts, radio shows, and more!
I'm also a certified yoga instructor, daily meditator, urban homesteader, and a mother to one beautiful boy.
As a Functional Medicine Naturopathic Doctor I have a specialized clinical focus in autoimmune disease and hormonal health.
I am not a practicing primary care physician.
It is my philosophy that we are complete systems and all parts must be nourished to be whole.
So many patients come to me after they've been told that there's nothing they can do about their condition or worse, being told their is nothing medically wrong with them.
But your symptoms should not be ignored. You are the only one who knows what "normal" is for you.
Great health is more than just the absence of disease, and it's my job to keep asking "why" until we've found the root cause of what's ailing you.
If you're ready to work with a doctor who wants to hear your story and all this root cause talk is resonating with you, then I encourage you to
apply to be a patient today!
---
Curious what the people I've helped are saying?
"I am forever grateful to Dr. Brighten for helping me reverse my Hashimoto's and giving me my life back." – Tammy 
"I feel empowered at every visit. Dr. Brighten helps me understand what is happening in my body and what I can do to make the changes I need to feel better. Because of her I finally have enough energy to enjoy life and I feel the best I've ever felt!" – Connie
"I had seen everyone and tried everything before I saw Dr. Brighten. She figured out within the first visit what had all my other doctors stumped. I left that first visit with hope and a plan to feel better. It took only 3 months for me to finally feel like myself again!" – Alice
"I saw every hormone doctor there was in the Bay Area. I still had terrible night sweats, anxiety and couldn't lose weight. Dr. Brighten helped me get my hormones into balance and within months the weight started coming off, I felt stronger and I didn't even notice that the anxiety had just disappeared." – Jessica
"I sought help from every natural healer in Portland. Dr. Brighten was the only one to run the tests I needed and give me clear direction on how to actually heal myself. But the best part was that it actually worked! I'm no longer hypothyroid, my energy is up and I'm off my anti-depressants. I've never felt better!" – Kayla 
Dr. Brighten is a member of:
The Institute for Functional Medicine
California Naturopathic Doctor Association
Oregon Association of Naturopathic Physicians
American Association of Naturopathic Physicians