Postpartum Care
Childbirth is one of the most amazing and demanding events a woman's body can experience. In the days and weeks following the delivery of your baby it is important to take steps to optimize healing. Postpartum care is not only important for mom's health, but also baby's.
Dr. Jolene Brighten is an expert in postpartum care, providing tools and natural solutions for many postpartum ailments including pelvic pain, incontinence, breast tenderness, constipation and many more. Dr. Brighten works with mothers to ensure they are in the best health to manage the new challenges of motherhood. Find out more about the way Dr. Brighten works.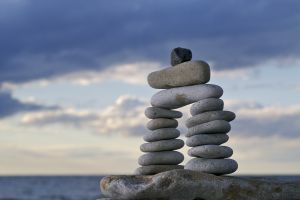 Some of the therapies Dr. Brighten uses include:
Holistic Pelvic Care

Natural remedies for vaginal tissue healing
Nutritional therapy
Nutritional supplements
Lifestyle counseling
Adrenal & thyroid support
Musculoskeletal pain reduction therapies
Mental/ Emotional support
Read more about Holistic Pelvic Care and check out this resource for healing vaginal tissue naturally. If you're interested in working with Dr. Brighten, learn more about her approach here.