We don't heal you.
We teach you how to heal yourself.
Consulting with people worldwide with clinics in Portland, Oregon and Oakland, California.
Rubus Health is an innovative women's medicine clinic with highly trained doctors, nutrition and lifestyle consultants.
Our name Rubus comes from the herb Rubus idaeus (Red Raspberry Leaf)—which is well known for it's ability to strengthen and support the womb space on both the physical and energetic level.
As a woman centered medical practice, we like to think it is our job to help you cultivate your most incredible womanly health on all levels.
We believe your body has the wisdom to heal and that your symptoms have a root cause…and we're committed to helping you find it.
Rubus Health
Expert Functional Medicine Practitioners, clinical nutrition support, personalized meal plans with recipes, lifestyle optimization, doctor-grade supplements, prescription medications when necessary, and our exclusive Rubus Pelvic Care™.
We don't just help you heal…we teach you how to heal!
Submit an Application Today
Connector.

Comprehensive Case Review

The case review takes place over 2 visits and is designed to fast track your healing and discover your root cause.

Connector.

Actionable Follow-Ups

On an as needed basis, these visits are designed to fine tune your healing journey and accelerate your healing.

Connector.

Complementary Functional Nutrition

As part of your Case Review, you will have up to 2 complimentary sessions with our Functional Nutrition & Lifestyle Coach to ensure your success. (Additional consults may be purchased.)
Connector.

Customized Supplement Program

Take only the supplements you need! You'll receive targeted supplement therapy recommendations that are specific to your body's needs.

Connector.

Online Patient Education

We've been known to drop some serious health knowledge in our articles, weekly emails, and webinars and would love to have you join in and learn more about your health.

Connector.

Telemedicine

We get it — making a doctor's visit in person can be challenging at times. That's why we offer video and phone follow-ups.
Dr. Jolene Brighten, ND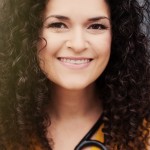 Dr. Jolene Brighten earned her doctorate in Naturopathic Medicine from the National College of Natural Medicine. She received her BS in Nutrition Science and completed graduate coursework in molecular nutrition at Cal Poly, San Luis Obispo. She has extensive training in Integrative Women's Health and autoimmune disease management and is a practicing Holistic Pelvic Care(TM) provider. Having developed Hashimoto's following the birth of her son, Dr. Brighten is a strong advocate for the Hashimoto's community, with special emphasis in fertility, pregnancy, and postpartum thyroiditis. She is the Best Selling Author of the book, Healing Your Body Naturally After Childbirth: The New Mom's Guide to Navigating the Fourth Trimester. She is a regular contributor to several publications and websites and lectures on the subject of postpartum care, autoimmunity, and women's health to both healthcare providers and the public. Check out her blog, or connect with her on Facebook, Twitter, or Instagram!
What it's like to work with Dr. BrightenApply to Become a Patient
Mallory Leone, NC
Mallory Leone is Nutrition Consultant and Lead Nutritionist at Rubus Health. She holds a BA from San Francisco State University, has completed post-baccalaureate work in biochemistry, and holds certifications in Holistic and Sports Nutrition from Bauman College and Precision Nutrition. She's also certified to teach power vinyasa yoga and registered with the National Yoga Alliance. Mallory has trained extensively in Dr. Brighten's unique protocols and has a particular passion for the mind-body connection and creating customized nutrition plans for each patient. When Mallory isn't geeking out on the latest in holistic nutrition, you can find her doing yoga, traveling, and hanging out with her yellow lab Whiskey. Check out her blog, or connect with her on Facebook, Twitter, or Instagram!
What it's like to work with MalloryApply to Become a Patient
Dr. Amy Eady, DNP
Dr. Amy Eady is a Functional Medicine Lifestyle Expert who helps women struggling with hormone imbalances, including thyroid and adrenal dysfunction, PMS, PCOS, and other hormone related symptoms. Dr. Eady has experienced the first hand debilitating effects of hypothyroidism after her doctors surgically removed her thyroid, refused her replacement hormones, and dismissed her symptoms that resulted in her daily struggle with extreme fatigue and weight gain. When her doctors finally prescribed her medication she found that all of her symptoms didn't just resolve. With doctors offering her little support, she turned to the power of diet and lifestyle intervention, which brought her greater energy, lasting weight loss, and improved fertility. Dr. Eady found her thyroid concerns being dismissed by her healthcare team once again as her hypothyroid symptoms came back with a vengeance during her pregnancy. It was then that she sought out the unique expertise of Dr. Brighten to aid in her thyroid condition and has been learning from her since. She continues to study under Dr. Brighten and is involved with all of her patient care.
Dr. Eady is a proud U.S. Coast Guard spouse and enjoys being immersed in the new cultures. She is a mother, dark chocolate lover, and can be found snuggled up with a good book in her free moments.
Erica Favela, NC
Erica Favela uses food and physical well being as the starting place for individuals to come into alignment with living the best version of themselves. Erica first discovered the  benefits and limitless possibilities of plant based foods while studying at Living Light International Culinary Institute. Her horizons about food and nutrition expanded while becoming a certified Holistic Nutrition Consultant at Bauman College, and her personal journey with health continues to evolve. Passionate about women's health, Erica co-founded Cherish.us where she shares her latest insights on nutrition and recipes for pregnancy and new mothers. As a former elementary school teacher herself, Erica also leads nutrition workshops for The Teaching Well, where she helps educators discover energy-giving foods. She is a huge advocate of sweating daily and serves as the resident nutritionist for Oakland Fitness Company. Erica currently resides in Oakland, CA with her fiance and five chickens. When not in the kitchen, you can find her running around Lake Merritt, dancing to salsa music, or practicing her newfound hobby of hooping.
Our symbol is more than just an "R" for Rubus. Rubus idaeus is the herb which strengthens and supports the womb space, which represents female health, energy, and abundance. Our mission is to support women by enhancing what their body and mind naturally know how to do, and by listening to the messages your body is trying to provide.
We don't believe your body is rebelling against you. Your body is doing everything it can to ensure your survival—we just need to figure out how to give it the message that you are safe, which means finding your root cause and helping you heal.
---
The symbol of woman, the inverted triangle also represents the womb. As a root cause women's medicine practice we support women at every stage of life with an understanding that each woman has their own individual needs.
Being a woman means having a body that is capable of creating life, which means regardless of your decision about having children, your body has unique needs that must be met in order to thrive.
The symbol of Earth represents our commitment to honoring your body's wisdom and nature on our healing journey together. As an integrative practice, we utilize herbal medicine, nutritional therapy, stress reduction techniques, nature therapy and other modalities that sometimes get called Earth Medicine.
We also seek to understand the wisdom of nature and are committed to studying the research and educating ourselves about the tools and methods we use. We pride ourselves in being innovative practitioners.
Portland, OR
329 NE Couch Street
Portland, Oregon 97232
(503) 498-8830
Oakland, CA
600 Grand Ave Suite 301
Oakland, California 94610
(510) 985-4044
Latest Articles
"My acne has no pattern, I've tracked it and I can't find any connection to my hormones," Rebecca shared during her first visit with me. Rebecca isn't the first patient to be baffled by how their skin seemed to take a dive at random times. While Rebecca's acne issues did have a hormonal component, the bigger issue at play had …
FAQ
Q: How do I schedule an initial visit?
A: Please submit an application to become a patient here. Our office will give you a call within 5 business days to let you know if you've been accepted to the practice.
To learn about the case review and how to establish care, read more here.
Q: How is Dr. Brighten and her team different from other Naturopathic or Functional Medicine doctors?
We take a team approach to care, which you can read about here.
We also have a very unique approach to patient care and how we approach autoimmune and hormonal disorders. You can read this story about one of Dr. Brighten's Hashimoto's patients to gain insight into how we work.
Q: Can I schedule a nutrition consult without a doctors visit?
Yes, if you are interested in working with one of our Functional Nutrition and Lifestyle Coaches please submit an application and specify this request. We're more than happy to help you get scheduled with one of our experts.
Q: Do you take insurance?
No, our clinic does not take insurance of any kind, including Medicare or Medi-Cal.  We can provide you with a superbill after each appointment for you to submit to your insurance for possible reimbursement. You will need to talk with your insurance regarding if they will reimburse you.
We are are not Medicare providers. Our services can not be submitted to Medicare for reimbursement.
Q: Do you take Care Credit?
No, we do not take Care Credit.
Q: When is Payment Due?
Payment is due at the time of service.
We also accept payment from Health Savings Accounts (HSA) or Flexible Spending Accounts (FSA).
A: Our clinic is focused on supporting women with hormonal issues, including thyroid, adrenal and sex hormone imbalances and autoimmune conditions, which have an affinity for women. Both are complex and require expert investigation, which is where we thrive.
For annual and gynecological exams, including pap smears, we recommend meeting with your gynecologist or primary care doctor.
© 2017 Rubus Health, LLC.