Everything you need to know about creating incredibly balanced hormones and eliminating unwanted hormone symptoms in a FREE online conference.
When you register today, you'll get INSTANT Access to:
Post-Pill Amenorrhea: How to Get Your Period Back
Laura Schoenfeld
Managing Fertility Naturally
Katie Wells
Understanding the basics of skin care and how to choose the best products for your skin type
Rachel Pachivas
You'll also get…
Access to the most up-to-date (not even in medical textbooks yet) information about the true impact of birth control. (It's not as safe as we've been led to believe.)

45+ Classes from leading health and medical professionals focused on healing your mood, skin, periods, hormones, and more.

The PBCS Awareness Program Guide with speaker tracks outlined to ensure you don't miss the information you need.
Connect with a powerful community of women learning how to use food, lifestyle, supplements and other medicine to effectively treat, resolve and reverse the effects of birth control on your hormones, skin, mood, libido, period and fertility.
Register now for free classes
...The only solution you're given to any "lady problem" you share with your doctor is hormonal birth control.
...You leave your doctor's office with a new birth control prescription when your old prescription caused so many problems.
… Your post-birth control symptoms are dismissed, you are told that what you're experiencing is not real, or that your symptoms are just all in your head.
...You are prescribed something to "fix" your period only to have those problems return as soon as you get off the prescription.
...You can no longer digest your food, get aroused when you want or have children when you want as a result of being on the pill.
...As physicians we aren't more well-versed on well-researched alternatives for our patients; that we're led to believe birth control is the best or only option for them.
---
Your symptoms are NOT in your head. Post-birth control syndrome is real.
Our bodies are designed to heal on their own. These FREE online classes will show you how.
Register now for free classes
You're here because you know there is more to birth control than what we've been told and you've likely experienced the unwanted symptoms that come with calling it quits or know someone who has.
What is Post-Birth Control Syndrome Awareness Week?
Post-Birth Control Syndrome Awareness Week is your time to learn more about this underserved condition and share information about it with your friends, sisters, mothers and daughters.
Post-Birth Control Syndrome (PBCS) is the collection of symptoms women experience upon getting off hormonal birth control. These symptoms can include:
Headaches

Hair loss

Libido loss

Mood swings

Insomnia

Depression

Anxiety

Chronic yeast infections and UTIs

Cystic acne, outbreaks, and rashes

Irregular or nonexistent periods

Infertility, difficulty conceiving

Painful, heavy and downright awful periods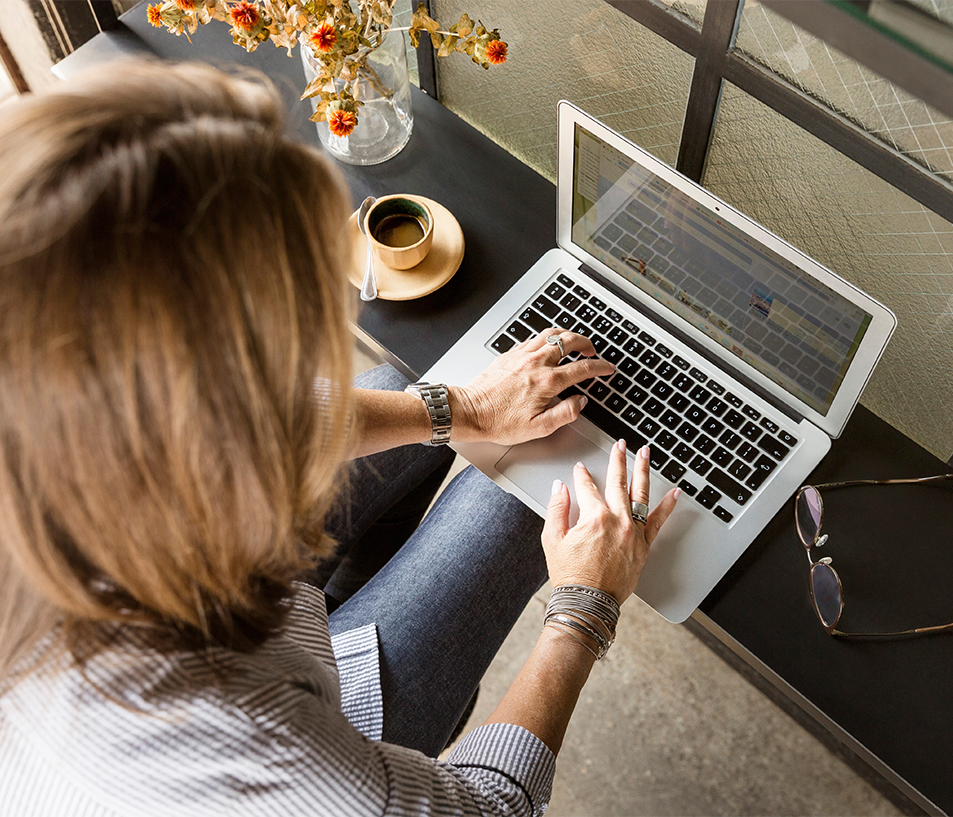 What Pharmaceutical Companies Don't Tell You. It Doesn't Have To Be This Way...
Almost 60% of women are prescribed birth control for non-contraceptive reasons.

Your uterus and hormones are discussed at pharmaceutical conferences as an "$11B industry and growing" with little regard for your holistic well-being or the reported side-effects of hormonal birth control.

According to a 2013 CDC report, the #1 reason women give for being dissatisfied with their hormonal contraception is "side effects".
PBCS is 100% reversible with the right diet, lifestyle and supplement therapy
At this point you may wonder, "why haven't I heard this from my doctor?"
It's not your doctor's fault. This research is so new, it's not in medical textbooks yet. But that's no reason you should be left in the dark. During Awareness Week classes you'll learn the protocols and techniques practitioners and physicians have seen work in real-time with their patients to reverse PBCS.
What is The Goal of Awareness Week?
To help you make informed decisions about birth control — whether you want to get on, get off or reverse/prevent side effects. Awareness Week classes were designed to…
Expose the truth about the harmful side effects of birth control and create an awareness of Post-Birth Control Syndrome

Introduce you to practitioners who can help you conceive, lose weight, get your mood and energy back, feel like having sex again, and get rid of chronic acne

Connect you with a community of women, physicians and practitioners who believe we have the right to know the impact of birth control so we can make informed choices.
What you'll learn during Awareness Week
Video classes will be available to watch during the week with both audio and video available to purchase. The cutting edge research you'll have access to through these classes includes:
The best supplements for managing PBCS (post-birth control syndrome), PCOS, endometriosis, PMS, and more

Uncovering the hidden hormonal sabotage that exists in every woman's environment that keeps her from healing her hormones for good (and what to do to get your hormones back on track)

Leading edge tools for fertility and conception whether you've struggled since you've been off birth control (or you want to ensure you can get pregnant when you're ready)
Contraception alternatives that are low-cost and all-natural

How to preserve and boost fertility, whether you're on hormonal birth control or not

How to heal your symptoms based on the root cause so you never have to depend on birth control again
What you'll receive when you register
The most up-to-date (not even in medical textbooks yet) information about the true impact of birth control. (It's not as safe as we've been led to believe.)

45+ Classes from leading health and medical professionals focused on healing your mood, skin, periods, hormones, and more.

The PBCS Awareness Program Guide with speaker tracks outlined to ensure you don't miss the information you need
How To Register and Attend:
Register with your name and email to receive details in your inbox

Select your study tracks using the PBCS Awareness event program guide

Mark your calendar to attend for FREE 

Tell your girlfriends and your patients
Meet the Creator of PBCS Awareness Week:
Like so many women, I struggled with my period, too.
Shortly after I got my period, I started keeping extra clothes in my school backpack because my bleeding was so heavy, pads and tampons just weren't enough. Eventually my doctor decided birth control was the best option for me. But then the mood issues started -- I snapped at people, cried for no reason. I also suffered from deep depression and gastrointestinal issues. The worst part was losing my libido on the pill in my 20s.
My doctor didn't listen.
When I told my doctor I suspected it was the pill, he told me he doubted it but was willing to "experiment" and give me a different pill. Within 48 hours of switching, I felt normal again; this was my first clue that maybe these hormonal drugs might be more harmful than we knew. During my 10 years on the pill, each of my doctors shrugged off my challenges and told me it was all in my head.
It took months to get my period back.
Thank god I had a a degree in nutritional biochemistry and was pursuing my medical degree when I got off the pill and lost my period for several months. "It's fine. Women don't need to have a period," my doctor said, but this didn't seem right to me. I implemented everything I learned in class and eventually, my period came AND I got rid of the crippling monthly period pain and the new cystic acne that came on post-pill.
I developed the Brighten Protocol® to help women like us recover.
I started researching the impact of birth control when a girlfriend whose period didn't come back after the pill wanted a baby. Through my research I discovered almost ALL WOMEN are impacted by the pill in some way, and have worse side effects when they get off. I developed the Brighten Protocol® to help my friend and she (along with thousands of other women) took back their periods and their body post-birth control and my girlfriend finally conceived.
Dr. Jolene Brighten is a Functional Medicine Naturopathic Physician and the founder of Rubus Health, a women's medicine clinic that specializes in women's hormones. She is recognized as a leading expert in Post-Birth Control Syndrome and the long-term side effects associated with hormonal contraceptives. Dr. Brighten is the best selling author, speaker and regular contributor to several online publications including MindBodyGreen. She is a medical advisor for one of the first data-driven apps to offer women personalized birth control recommendations.
Dr. Brighten's academic work focused on advanced study of the metabolic and nutrient pathways that regulate hormonal function. This makes her uniquely qualified to fine-tune the complex biochemical pathways harmed by birth control. As a Functional Medicine and Naturopathic Physician her clinical focus is on autoimmune disease and hormonal health.
Meet the Industry Leaders Protecting Your Period
Our speakers have been featured in...
---
Dr. Jolene Brighten
The 5 Essential Steps to Healing PBCS
Dr. Alan Christianson
PBCS Metabolic Reset
Amy Medling
Manage your PCOS like a Diva
Andrea Nakayama
Is Birth Control Stealing Your Nutrients?
Dr. Anna Cabeca
Libido Boosting Tips That Actually Work
Dr. Anthony Youn
Natural Anti-aging Solutions Post-Birth Control
Dr. Aumatma Shah
Hormonal Birth Control & Your Future Fertility
Autumn Smith
Nutrient Deficiencies & How to Balance Hormones
Dr. Ben Lynch
Genetics and Post-Birth Control Syndrome
Dr. Carrie Jones
Best Lab Testing for Hormones
Dr. Christine Schaffner
Birth Control & Chronic Disease
Dana Trentini
Fertility, Pregnancy & Postpartum with Hypothyroidism
Dr. Daniel Pompa
Cellular Detox to Optimize Hormones
Dr. Fiona McCulloch
The Pill and PCOS
Dr. Gabrielle Lyon
Restore Your Metabolism After Birth Control
Isa Herrera
Healing Birth Control Induced Pelvic Pain
Dr. Izabella Wentz
Is Birth Control the Cause of Your Thyroid Disorder
Jason Prall
Preconception Care, Longevity & Birth Control
Jenn Pike
Post-Pill Acne Solutions
Jennifer Fugo
How The Pill Can Mess Up Your Skin (and what you can do about it)
Dr. Jessica Drummond
When Sex Hurts & What to Do About It
Dr. Jessica Peatross
Mold, Lyme, EBV & Your Hormones
JJ Virgin
The Impact of Sugar on PBCS Weight Loss
Dr. Katherine Zagone
Baby Making After Birth Control
Katie Wells
Managing Fertility Naturally
Dr. Kelly Brogan
Birth Control & Your Mental Health
Kiran Krishnan
Birth Control's Major Impact on the Microbiome
Lara Adler
Hormonal Havoc: How Household Toxins Can Wreck Your Health
Dr. Lara Briden
A Pill Bleed is Not a Real Period & Why That Matters
Laura Schoenfeld
Post-Pill Amenorrhea: How to Get Your Period Back
Laurie King
Strength Training, Weight Loss and the Issues with Birth Control
Magdalena Wszelaki
Using Food to Balance Hormones Naturally
Mallory Leone
Rituals, Spells and Harnessing the Energy of The Moon for Your Menstrual Cycle
Dr. Mariza Snyder
Balance Your Hormones with Essential Oils
Dr. Maya Shetreat
Impact of Hormonal Birth Control on Neurological Health
Melissa Ramos
Natural Solutions for Cysts, Fibroids, and Endometriosis
Natalie Kringoudis
Talking to Your Daughter About Birth Control, Ovulation & Periods
Nicole Harlow
How Your Makeup Bag Is Messing with Your Hormones
Nicole Jardim
4 Seasons of Your Cycle & How to Honor Each Season
Dr. Pamela Langenderfer
Natural Therapies to Manage Perimenopause Solutions & Why You Should Avoid the Pill
Rachael Pontillo
Natural Solutions to Create Amazing Skin
Rachel Pachivas
Understanding the basics of skin care and how to choose the best products for your skin type
Razi Berry
Physiology of female intuition How modern medicine has weakened your women's intuition and how to reclaim it
Dr. Sara DeFrancesco
Histamine, Hormones & Brain health
Dr. Shawn Tassone
Alternatives to Birth Control for Peri & Postmenopausal Women
Steph Gaudreau
How to Use The 4 pillars of Health to Get Off The Pill and Manage My Pain with Endometriosis
Dr. Stephanie Estima
Keto & Post-Birth Control Syndrome
Stephanie Greunke
Preparing Your Body for Pregnancy Post-Birth Control
Summer Bock
The Root Cause of Yeast Infections
Theresa Depasquale
5 Metabolic Myths that Keep Your From Losing Weight
Dr. Trevor Cates
Natural Skin Therapies That Are Better Than Birth Control
Dr. Veronique Desaulniers
Never Fear Breast Cancer Again by Following These 7 Simple Steps
Dr. Vincent Pedre
Your Gut as the Foundation to Hormone Health
Wendy Myers
Heavy Metals & Your Fertility
An Important Message From Your Host
Dr. Jolene Brighten
Without you this would not be possible! Yes you!
You're exactly what this world needs—a woman who is dedicated to empowering herself and others to make the best decision she can about her body.
Thank you so very much for supporting this event, raising awareness, and being a catalyst for change in women's medicine.
Healing your hormones is possible without medication and during this event, we're going to teach you how. You're going to hear from some of the most brilliant minds in medicine and get the practical tools and knowledge you need to thrive!
You'll get access to cutting edge protocols, nutrition, lifestyle and supplement information from clinicians who have helped women just like you increase their energy, eliminate PMS, drop that weight that wouldn't budge, regrow the hair on their head and lose it on the parts they don't want, eliminate anxiety and create a sense of calm, create glowing skin, boost their fertility, and undo the damage of birth control.
I can not wait to read your comments and have you share your big "ah-ha" moments during this event.
If you haven't added this event to your calendar, definitely do that now! During the event we'll be supporting one another, plus you'll have a change to win over $2,000 in prizes! Be sure to tune into our daily emails to make sure you don't miss a thing!
Truly, I want to thank you for your commitment to being an inspiration to all those around you. I am so grateful for your support...not just of me, but for women everywhere!
You're a total rockstar! And if you don't know, now you know!
Citations:
Centers for Disease Control and Prevention, National Health Statistics, Contraceptive Methods Women Have Ever Used: United States, 1982 – 2010, February 2013
Jones, R. K. (2011, November). Beyond Birth Control: The Overlooked Benefits of Oral Contraceptive Pills. https://www.guttmacher.org/sites/default/files/report_pdf/beyond-birth-control.pdf.