These days it seems like I am hearing more from everyone, not just patients, about the issues they are having with grains. Gluten, in particular, tends to cause problems for many people with an array of symptoms pointing to a sensitivity. But in general, grains can be inflammatory for people leading to joint pain and bloating, among other symptoms. And it's no secret that too many grains in our diet can lead to weight gain and diabetes.
The base of these breakfast muffins is almond meal, apples and carrots. This grain free alternative  has plenty of fiber from the fruits and vegetables and offers more protein than traditional muffins. The almond meal is also a good source of minerals like calcium, potassium and magnesium.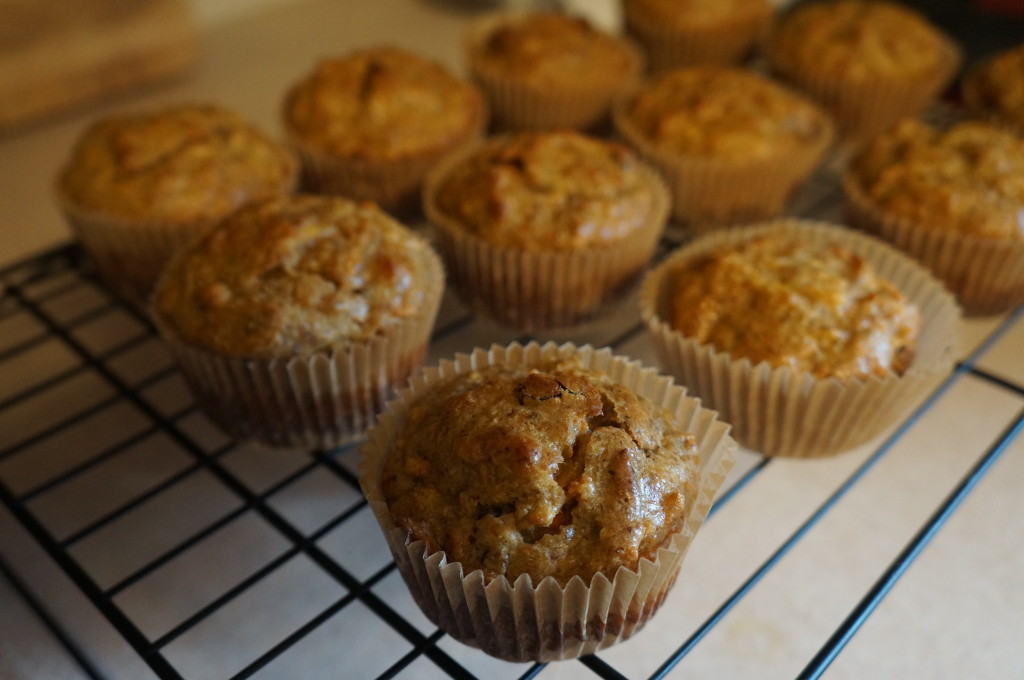 Ingredients:
2 small apples or 1 large apple, peeled & shredded
1 large carrot, shredded
1/2 cup almond or other nut butter
1/2 cup coconut oil (melted)
1 cup almond meal
3 eggs, beaten
1/3 cup raisins
1/4 cup pumpkin seeds
1 Tablespoon cinnamon
1/2 Tablespoon nutmeg
2 Tablespoons raw honey (you can add more if you like a little sweeter muffin)
1/4 tsp baking soda
pinch of salt
Directions:
Preheat the oven to 350 F.
Peel & shred carrot & apples. You can do this by hand or easily with a food processor.
Combine carrot, apples and nut butter in a large bowl. Mix well to coat the pulp.
Add coconut oil, eggs, almond flour, cinnamon, nutmeg, salt, and baking soda. Mix well.
Fold in raisins & seeds.
Fill muffin cups with batter. These will not rise quite as much as a grain based muffin so add more batter than you would with other recipes.
Bake for 25 minutes or until the muffin top is a slight golden brown. Makes 12 muffins.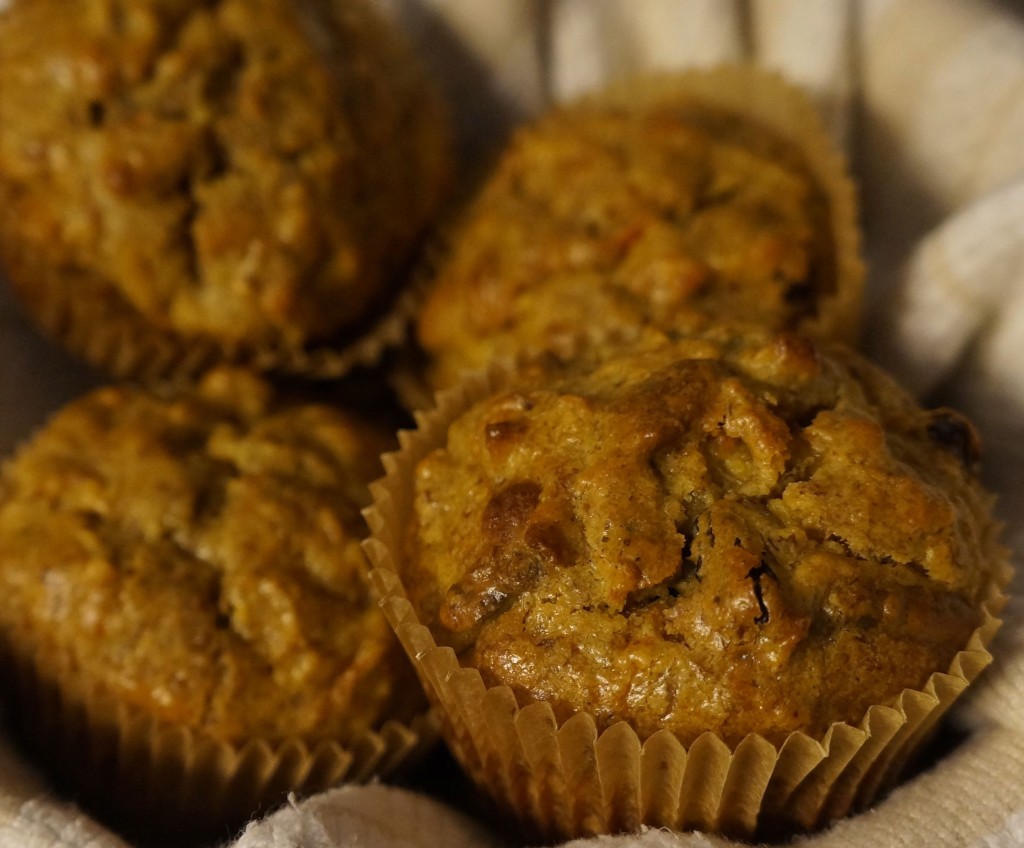 Dr. Brighten earned a degree in nutrition prior to attending Naturopathic medical school. She enjoys creating healthy recipes and educating patients about wise dietary choices.