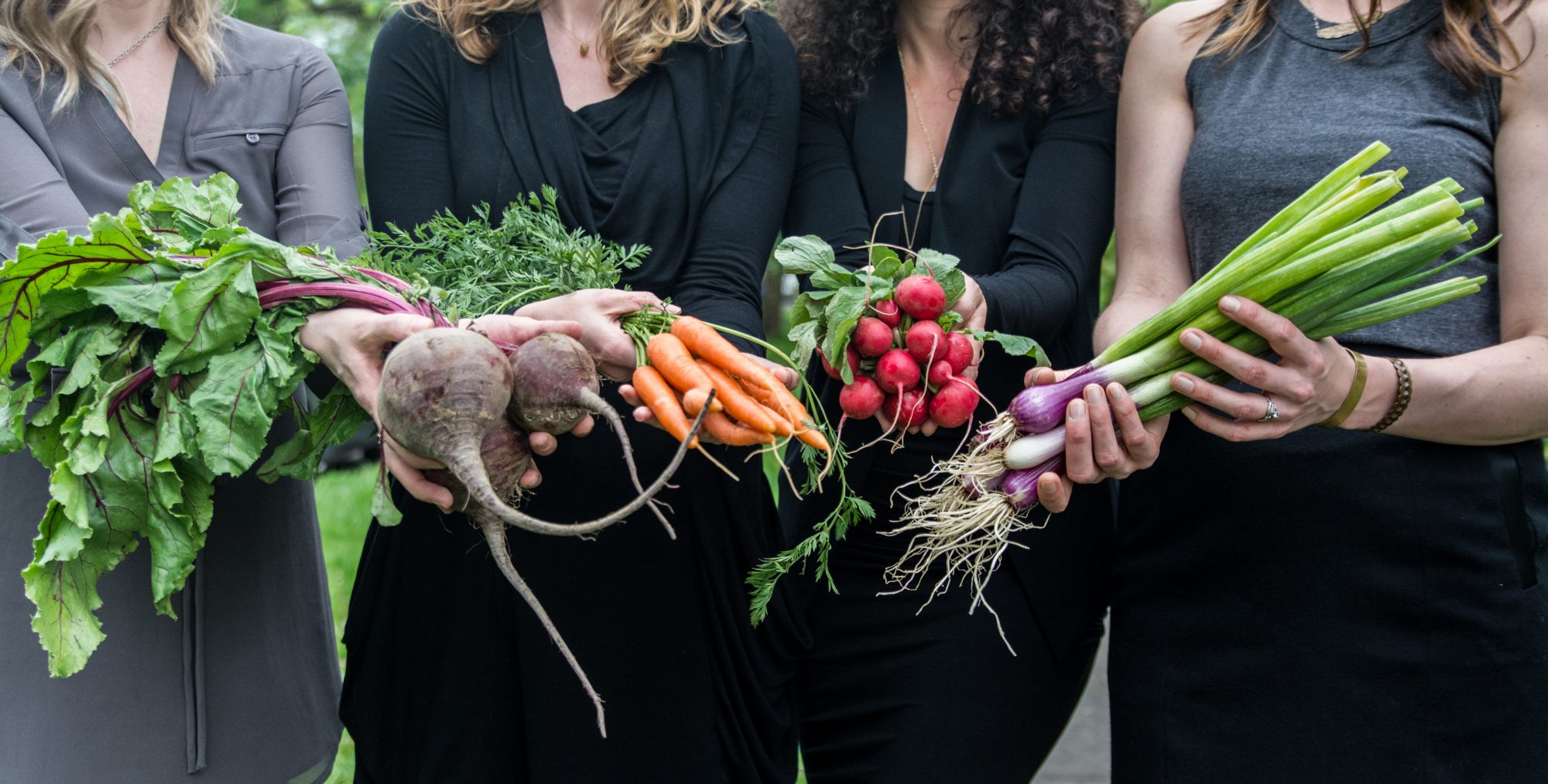 Careers
Seeking a virtual patient experience coordinator to join our fast-growing team.
Why our clinic?
We've got 8 core values in our company. These are what we live and breath in our business!
If any of these don't resonate with you, no worries. We get it—our company is not for everyone.
But if they do resonate with you… well you might just be the next team member we recruit to be a part of our medical family.
8 Company Core Values
Do the work.
Achieving greatness requires us to do the work. We believe our team, just like our patients, need to be willing to put forth the effort and invest in their passions to achieve greatness.
Our company operates within integrity, which means we don't short cut, we do the work.
And while we are friendly with one another, we are also serious, focused and meticulous about the operations of our business. We believe in putting in the work, the time and the extra effort needed to take care of business.
We strive to improve our systems and remain determined to achieve operational excellence. We understand there is always room for improvement, which means that there will always be work to be done. To stay at the cutting edge of health, we must continuously make improvements, innovations and new strategies that will better our company.
Our mistakes are learning opportunities and demand of us to do the work to examine them, understand them and evolve from them.
We strive for excellence and as such, we must never lose our sense of urgency to improve and adapt. We do not settle for the mediocre or accept "good enough." We aim to exceed our own standards and strive to excel past all industry standards.
Embrace & Create Change.
Our company is growing, expanding and changing… changing all the time.
We plan, prepare and expect constant change. And we embrace it enthusiastically.
We don't feel change should only be handed down from the top. In fact, we value the input of all team members and appreciate when the people closest to our clients can provide feedback and strategize the best ways to improve efficiency, productivity and the experience for everyone involved.
Adaptation is how humans have survived all these years. We think this is how businesses survive too!
We are constantly evolving, changing and pivoting. And it's exciting. We are bringing healthcare to a whole new level and doing things that have never been done. And we do it like no one else can because we embrace change as part of our core culture.
Create Fun and Honor Your Self Care
One of the things that sets us apart from other companies is we "walk the talk."
We believe fun and solid self care rituals is paramount to great health, work satisfaction and enjoying life. We never want to become one of those stuffy corporate companies that are boring, dull and draining to the employees who are a part of it.
We want to be able to laugh often and look for ways to have fun and add humor to our day. So we do things a little unconventional at times and while we don't get crazy, we do like to shake things up and encourage everyone in the company to explore ways to have more fun and to care for themselves in the way they need.
Our company culture is one of the most vital ingredients to our success. We believe having fun and taking care of your body allows for you to get creative, think outside the box and feel that your job enriches your life.
The service we provide demands that we be present with our clients and that we are able to hold space for them as they express their needs and goals. How can we be present with others if we cannot take the time to be present with ourselves?
All in or all out.
There is no in between.
We give our full attention, heart and commitment to the services we provide. This requires mindfulness, presence and accountability to your teammates, customers and yourself.
We are not an average clinic. Our services are not average. Our team is not average. We are exceptional and it is because of our dedication.
When you go all in, everyone feels it. Yes, we are talking about generating an emotional response that not only elevates the vibration of the company, but gets everyone talking about just how much of a rock star you are!
And we want you to own your rockstar status—that's right, you gotta go all in on yourself too!
Our clients are among the most dedicated of individuals you will ever meet. We aim to attract clients who resonate with our same core values.
Own the outcomes.
The good, the bad, the ugly… they'll come and we expect that you own them.
We collaborate and we support each other as a team. We can't learn, grow and expand if we can't understand what happened and what could be done differently.
"That's not my job" doesn't fly round here. And neither do excuses. But with that said, we believe that no matter what happens, we should always be respectful of everyone. And that we should view the mistakes that do arise as an opportunity to grow, expand and adapt. We expect a sense of urgency to rectify mistakes and to strategize the best ways to overcome and prevent future mistakes of that kind.
We appreciate and value humility, but we also want to celebrate your wins with you! Arrogance has no place, but a full on happy dance sure does!
Owning the outcomes also requires that we are all accountable to one another, the company and the client. Understanding that our actions (or lack thereof) have a direct impact on our company family and the people we serve helps us all recognize just how integral we are to the team and that are actions have value.
Build authentic relationships with honest communication.
We believe trust and faith are built on honesty, openness and authentic interactions.
Building strong, positive relationships with clients, patients, manager, team members and co-workers is vital to the health of a business. It is the strength we build in these relationships that afford us all with the opportunities to grow, change and accomplish greatness.
Fundamentally, we believe acting in integrity, with compassion and friendliness is paramount to building an authentic relationship. Treat your relationships well and be kind.
Honest communication is more than just talking. It is important to listen and to respond appropriately, with attention to how the other people feel. How you make someone feel matters more than the words you use. To establish open and honest communication, the person you are interacting with needs to feel they are heard and cared about.
We welcome a variety of opinions, backgrounds, and thoughts and believe that diversity allows us all to create bigger impacts and generate greater value within the company.
As we continue to grow, these relationships and the authentic communication will become more and more vital to the health of the company and the health of all our team members.
We encourage everyone to go the extra mile with their communication. We find that when we do the work to make sure our message is clear there is far less frustration and dissatisfaction for everyone involved.
We can't stress enough how incredibly valuable good communication is.
Be Passionate and Persevere.
Passion is soil from which our company sprouted and it continues to nourish us to achieve more.
We embrace and value perseverance, a sense of urgency, determination and true grit.
As a company and individually, we are so passionate about what we bring to this world and the change we create in people's lives that "I can't" or "that'll never work" isn't even something we understand. We believe in our work and as such, it inspires us… fuels our fire.
We love realistic optimism and think that passion, perseverance and optimism is something we as a company and a team need to exude and spread to customers, clients… and well, the world.
Never Stop Growing & Learning.
We think it's important that employees grow and learn both professionally and personally.
We believe that within everyone is a great potential, one that isn't often recognized by the individual themselves. It is important to push your limits and challenge yourself beyond what you think is possible. We want you to feel like you are in environment that allows you to grow and learn, rather than to stagnate.
We want to help you unlock your potential. But you have to be willing to do the work.
We see challenges as opportunity. Failure as valuable data and beneficial experiences. We take on new challenges… heck, we create new challenges because we are growing, innovating and improving at every step.
We do "big, scary things" and it can feel difficult, stressful and confusing at times. And sometimes it seems that we can't get solutions out fast enough to meet the new challenges and problems we are facing. This means we are growing and we see this as an opportunity to get smarter, faster and stronger.
Each problem is just a milestone on our road to exceptional service. Others who want to emulate us will have to go through the same learning, the same problems and our facing these today means we just had the opportunity to adapt sooner.
No matter how much bigger, smarter or streamlined we get—there will always be hard work on the road ahead. We'll never be "done." We'll never have it "just right." And we'll never be done pushing our limits as a company.
This is the essence of growth.
Without the hard work we couldn't have made any of this possible. Yes, it's hard, but we believe we are able to do what we do and do it better than anyone else in the market because we aren't afraid to lean into the difficult stuff and do the work needed to meet our goals.
We won't lie, sugar coat it or even deny that it's scary. And sometimes it will seem like we aren't quite sure what we're doing. We might not. (Except for the medicine part. That stuff we got).
But take comfort that no one else knows how to do what we're doing because no one is doing what we as a company are doing—at least not in the way that we do it. And that's the exciting stuff!
We are breaking ground, experimenting and changing the way medicine is done. This requires testing hypotheses, experimentation, trial and error, and not being afraid to do something bold, new or scary.
We depend on our employees ability to adapt, to learn, to figure things out for themselves and then communicate all their thoughts to the team. This is how we grow. This is how you grow. And this is how we all learn.
Positions Available
Rubus Health is looking for the right Naturopathic Doctor to train and work alongside Dr. Brighten, and our integrative team in Oakland, California. This position is ideal for a practitioner interested in learning Dr. Brighten's methods and processes; receive practical instruction and training; and join a rapidly growing practice with of a thought leader in the Functional Medicine space.
We work as a team in co-managing patients. Our patient management technology is 100% cloud based, with custom applications built specifically for the needs of our practice. The average daily patient load of our clinicians is 6-10 patients.
What you might want to know about the job and what you'll be doing…
You'll be part of a collaborative team that is redefining health care and providing excellent patient outcomes and experience. Each doctor works with a nutritionist in co-managing care and protocol compliance.

You'll be forming meaningful connections with patients to help provide them with individualized care.

We are a100% paperless practice, with patient management systems based entirely online.

Initial visits are 60 minutes in length with approximately 30-45 minutes for follow up visits. Initial visits are in person. Follow up visits may be in person or telemedicine.

You will see patients in person at Rubus Health in Oakland and via telemedicine using technology provided by the clinic.

You will assist in answering patient questions, requests and in resolution of patient concerns.

You will oversee medical staff, including nutritionists, to assign appropriate tasks to non-physicians.

Following all policies, procedures, and protocols of our organization.

Provide coaching and/or mentoring to non-physician team members.

Participate in the development of programs.

Complete electronic charts, lab reviews/orders, and other documentation in a timely and accurate manner.

Represent Rubus Health locally and globally. Can you grow your own brand too? Yes! We are looking for people who are growing their personal brands and add value to our practice. With that said, if you work for Rubus then you are expected to grow the Rubus brand just as much as your own, and be dedicated to the success of our brand.
The Right Person for This Opportunity:
You are familiar with Dr. Brighten's work: follow her blog, listen to her interviews, and are enthusiastic about her approach.

You have a desire to grow as a practitioner in the area of Functional Medicine and expand on your already strong clinical foundation.

Is willing and able to shadow Dr. Brighten in the clinic, learn her approaches, and demonstrate they are capable of accepting a full-time physician position.

Is interested in speaking, writing and other marketing opportunities to support the growth of Rubus Health.

Is excited about participating and creating in patient education tools within the practice.

Is interested in assuming a leadership role in group classes.
Who is this job not for:
Your true passion is primary care.

You're not interested in learning to utilize the latest health technologies—including labs, data tracking and medical apps.

You like being a "one-person show" and don't enjoy collaboration and co-management of patients with ally providers.

You are interested in part time work or a "side position" while you pursue other passions. This is not a stepping stone position.

You are not willing to accept guidance or coaching regarding the care you provide.
Basic Requirements:
Licensed ND in the state of CA.

Ideal 2+ years of clinical practice.

Lives in the SF Bay Area and be willing to observe in-person visits. Dr. Brighten only sees in-person patients on Thursdays and Fridays, so you must be available to observe on those days.

Familiarity with functional lab testing (stool, saliva, urine, breath, blood, etc.).

Must be coachable.

Willing to spend time during the training period on research, developing patient handouts, responding to patient questions, reviewing care with patient, taking patient notes, and all other tasks that contribute to your education in functional medicine and practice management while supporting Dr. Brighten in her role as Clinic Director.

Available 15-20 hours per week during the evaluation and training phase. Position increases to full time (26 patient hours/ week, with 12-14 additional hours for admin, staff meetings, research, etc.) once you have passed the initial phase.

Desire to work in a tech heavy, high growth, fast paced, brand-forward environment.
Apply Now!
What you might want to know about the job and what you'll be doing…
Direct communication with patients and clients via phone and email.

Multi-tasking ninja… we're not going to front for even a second, there are a lot of moving parts to this position.

Communicating and enforcing company policies with clients/ patients.

Uploading faxes, labs, etc to patient records.

Ensuring all documents, information, etc related to patient care are available to the doctor prior to patient visits.

Assist patients in ordering labs, supplements, etc.

Provide clear instructions on completing labs and adhering to doctor's instructions.

Communicate office visits, fees and collect payment for services rendered.

Scheduling patients with providers, ensuring all requirements are met before initial meeting.

Work closely with other team members to ensure everything is moving smoothly.

"The Devil is in the details." And we are a highly detailed company and expect all of our team members to be the same.

Work independently and collaboratively without heavy oversight.

You have some level of experience with Naturopathic or Functional Medicine.

You share our vision for a healthier world.

Embracing a solid self care practice is a must.
Who is this job not for:
Look, we know how it goes when you really want to work for a company or envision yourself in a certain job position. It's natural to find all the ways why you're a great fit and forget about the reasons why you might not want that job after all.
The list that follows isn't to discourage you, but it is to give you an opportunity to be really honest about who you are and if this really is the type of position you could see yourself in. Please take a moment to honestly examine this list in the context of who YOU are. We recommend reading through this at least twice to see if there is anything that doesn't resonate with you.
If you don't like talking on the phone, this is not the job for you.

If you loathe organization, dislike having more than one task to complete at a time and have a hard time prioritizing the day, you probably won't like this job much.

If setting boundaries and sticking to them is tough for you, then it is only fair to let you know that you will be required to do this daily.

If you have a hard time keeping a secret. Our clients and patients share some pretty personal stuff with us and we respect and honor them by not sharing that information with anyone who doesn't need to know about it.

If you have a hard time talking about money or have a perception that money is bad, this job is going to get really uncomfortable, really quick for you.

If you hate having to learn one more piece of technology or app. We are tech heavy and a zero paper office. Everything we do involves computers, apps, and for you to be online. And on that note, if you're not experienced with google docs, asana, slack, wiki, EHR, electronic fax (or you have no idea what any of that is) please know the learning curve will be steep.

If you've got a "good enough" attitude then you're probably going to get frustrated pretty quick with our detail oriented company.

If you don't like taking responsibility for your actions or are intimidated by direct communication, you might find it difficult to work with us. We are a fun spirited company because our team is quick with problem resolution.

If you know you need to interact face-to-face daily with your coworkers to have work satisfaction then you should know that e

veryone in the company is virtual. We have no front-desk or administrative staff in our physical space. You will be working remotely and will therefore need your own computer, high speed internet, printer, phone and other equipment.

If you have difficulty expressing compassion while also kindly enforcing boundaries, then you're probably going to struggle in this position.
We estimate that the position will require about 35-40 hours per week.
**You must reside in the Portland area.**
Apply Now!