A recent study in the July issue of Journal of Epidemiology suggests that taking prenatal vitamins may decrease the risk of autism by approximately 40%. Yes, research is suggesting autism prevention with prenatal vitamins is worth a conversation with your doctor.
Related product: Prenatal Plus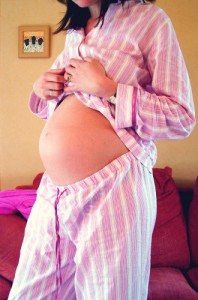 Autism Prevention with Prenatal Vitamins
Mothers of children with autism and autism spectrum disorder were less likely to report taking prenatal vitamins 3 months prior to conception and during the first month, the study reports.
For mothers not taking prenatal vitamins who also have a genetic variation in folate metabolism, the risk in having a child born with autism even greater.
Timing of Prenatal Vitamins
The timing of vitamin use was also found to be important in reducing the risk of autism. Mothers taking these vitamins in the first month of pregnancy had a significant decrease of having a child born with autism (as measured in children 5 years of age).
For mothers taking prenatal vitamins in the second month, there was no significant difference in autism birth outcomes. It is important to note that while the vitamins may not be of benefit to autism prevention at this stage of pregnancy, there are many benefits in utilizing a prenatal during pregnancy.
For women considering becoming pregnant, preconception healthcare can be beneficial for both the health of the mother and the child. Ensuring your health is optimal can be one of the best gifts you can give your child.
Based on the research, beginning a prenatal vitamin with methylated folate and B12 when considering becoming pregnant can be of great benefit to both mother and child.